Sarnell Pet On My Mind

» Nimi — Sarnell Pet On My Mind "Lili" «
» Syntymäaika — s. 16.10.2005 (- k. 31.10.2014) «
» Rotu, skp — kultainennoutaja, narttu «
» Kasvattaja — Sirpa Erkinharju «
» Omistaja — Mia Kataja «

KoiraNet


» ROP-pentu, 2*H «

Lilin kuvagalleria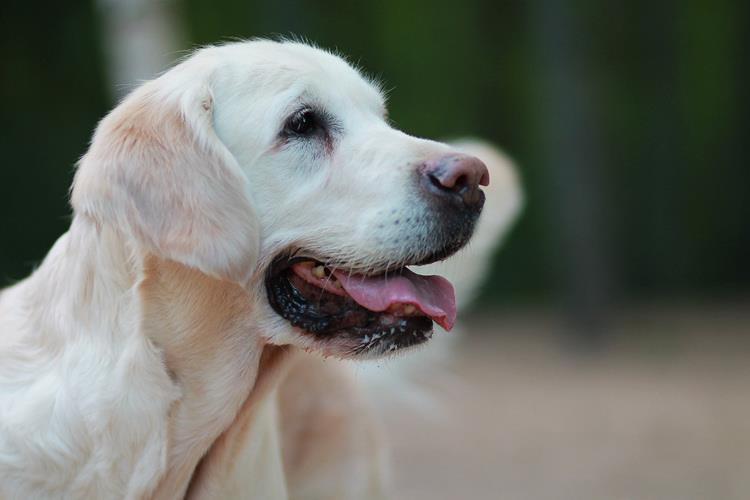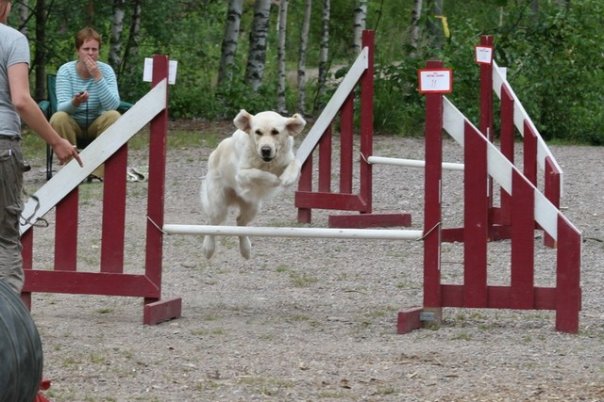 Terveys
» Lonkat — A / A «
» Kyynärät — 0 / 0 «
» Silmät — Silmäluomen sisäänpäin kiertyminen, todettu «
» Selkä — Spondyloosia useassa nikamavälissä (epävirallinen) «

» Useita ruoka-aine herkkyyksiä. «
» Laajoja ihottumia sekä vaikeita hotspot kierteitä. «
» Furunkuloosi. «
Sukutaulu
Tiedot 4:n sukupolven mukaan:
» Sukutaulussa 30 sukulaista tiedossa 30:sta (100%)
» Sukutaulussa 30 eri yksilöä 30:sta (sukukatokerroin 1,00)
» Sukusiitosprosentti 0,00%

Tiedot 8:n sukupolven mukaan:
» Sukutaulussa 335 sukulaista tiedossa 510:sta (66%)
» Sukutaulussa 166 eri yksilöä 335:sta (sukukatokerroin 0,50)
» Sukusiitosprosentti 3,37%

DASTY LOVE LETTERS


hd B/B, ed 0/0, eyes OK



GULDRUSCHEN'S MARK MY STEP


hd A



PAUDELL PURE PASSION
hd A
C.I.B. DE (VDH) CH FR CH DK CH DE CH CH CH VDH CH LUX CH EUV-99 MV-01

NEVER MIND OF GLEN SHEALLAG


SE MVA(N)



MATE'Y BERTHE MORISOT
STANDFAST LOUISBURGH


hd H



DASTY GLORY DAYS


hd H

SARNELL LADY OF T'HOUSE


hd C/B, ed 0/1, eyes OK



TOTTELINA OAKTOWN OLIVER


hd A/A, ed 0/0, eyes OK



BLAKESLEY CROMWELL
eyes OK
DE MVA SE MVA(N) NO MVA DE (VDH) MVA NOV-95 NOV-96 PMV-97 SEV-99

DREAM MAX PULP FICTION
hd A/A, ed 0/0, eyes OK
C.I.B. FIN MVA BDSG-00

SARNELL GIPSY GIRL


hd B/C, ed 0/0, eyes OK

KERRIEN PAPERBACK WRITER
hd B/A, ed 0/0, eyes OK
FIN MVA

SARNELL ASTRA AMOROSO
hd B/B, ed 0/0, eyes OK
FIN MVA FIN JVA
Näyttely tulokset
20.5.2017, Helsinki KV - tuomari: Eeva Rautala
— NUO-H
"Kookas melko raskasrakenteinen narttu. Toivoisin narttumaisemman pään ja olemuksen. Melko hyvä rintakehä. Vankka luusto. Hyvät takakulmaukset. Kapea eturinta. Rungon karva saisi olla pidempää. Hieman kapeat takaliikkeet. Sivusta ok. Hyvä luonne ja esiintyminen."

19.5.2017, Rauma RN - tuomari: Bob Whitney
— NUO-H
"Female of good length, level topline, good tailset, very good depth of chest. Exc. rear angulation, requires more angulation in front. Good length of head. Head wider than desired. Good bite. Good eye shape and color. Moves very close behind, cow hocked in rear. Very good front movement."

27.5.2006, Sauvo RN - tuomari: Marjo Jaakola
— PEK1 KP ROP-pentu